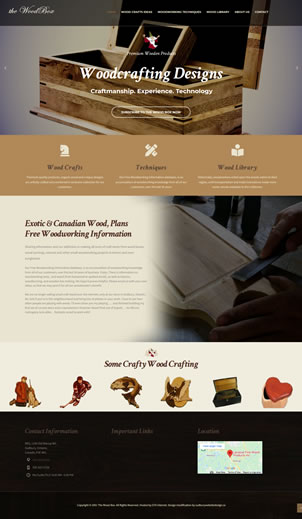 The Wood Box website design project is a redesign makeover hybrid e-commerce website on the WordPress platform including website hosting and on-page organic SEO.
Sharing information and our addiction in making all sorts of craft items from wood boxes, wood turnings, intarsia and other small woodworking projects to knives and even sunglasses.
Our Free Woodworking Information database, is an accumulation of woodworking knowledge from all of our customers, over the last 30 years of business. Enjoy. There is information on woodworking tools , and wood (from basswood to spalted wood), as well as intarsia, woodburning, and wooden box making. We hope it proves helpful. Please email us with your own ideas, so that we may post it for all our woodworker's benefit.